Best Intestine Surgeries treatment in Hyderabad and
advanced Laser treatments
Intestine surgeries are a common medical procedure in India, addressing a range of digestive issues that affect millions of people. This article aims to provide a comprehensive, informational guide on intestine surgeries, including their numerical demography in India, causes, diagnosis, types, treatments, and surgery options, such as laser surgery. We'll also explore prevention methods and postoperative care, ensuring you have a thorough understanding of the subject.
Numerical Demography in India
India has a vast population, and with it comes a substantial number of cases requiring intestine surgeries. Although exact figures are hard to come by, estimates suggest that millions of people in India suffer from various gastrointestinal problems each year. A significant portion of these cases may require surgical intervention, making intestine surgeries a crucial aspect of the Indian healthcare system.
Causes of Intestinal Issues:
Intestinal issues requiring surgery can result from several factors, including:
Inflammatory bowel disease (IBD): Conditions like Crohn's disease and ulcerative colitis
Diverticulitis: Inflammation or infection of pouches in the large intestine
Intestinal obstruction: Blockage of the intestine caused by tumors, scar tissue, or other obstructions
Colon or rectal cancer
Appendicitis
Gastrointestinal bleeding
Bowel perforation or rupture
USFDA - Approved Procedure
Support in Insurance Claim
Diagnosis of Intestinal Problems
Diagnosing intestinal issues involves a combination of patient history, physical examination, and various tests, such as blood tests, imaging studies (X-rays, CT scans, or MRIs), endoscopy, and colonoscopy.
Types of Intestine Surgeries
Small Intestine Surgery:
Small intestine surgeries address issues in the small intestine, such as Crohn's disease, tumors, or obstructions. These surgeries may involve removing affected sections of the intestine or bypassing them to restore normal digestive function.
Large Intestine Removal:
Large intestine removal, or colectomy, involves removing all or part of the large intestine. This procedure is typically performed to treat conditions like colon cancer, diverticulitis, or ulcerative colitis.
Intestine Operation:
Intestine operations encompass a range of procedures aimed at repairing or removing damaged sections of the intestines. These surgeries can be performed using traditional open surgery or minimally invasive techniques, such as laparoscopic or robotic-assisted surgery.
Intestine Removal Surgery:
Intestine removal surgery involves the partial or complete removal of the affected intestine. The type of surgery depends on the specific condition, the extent of damage, and the patient's overall health.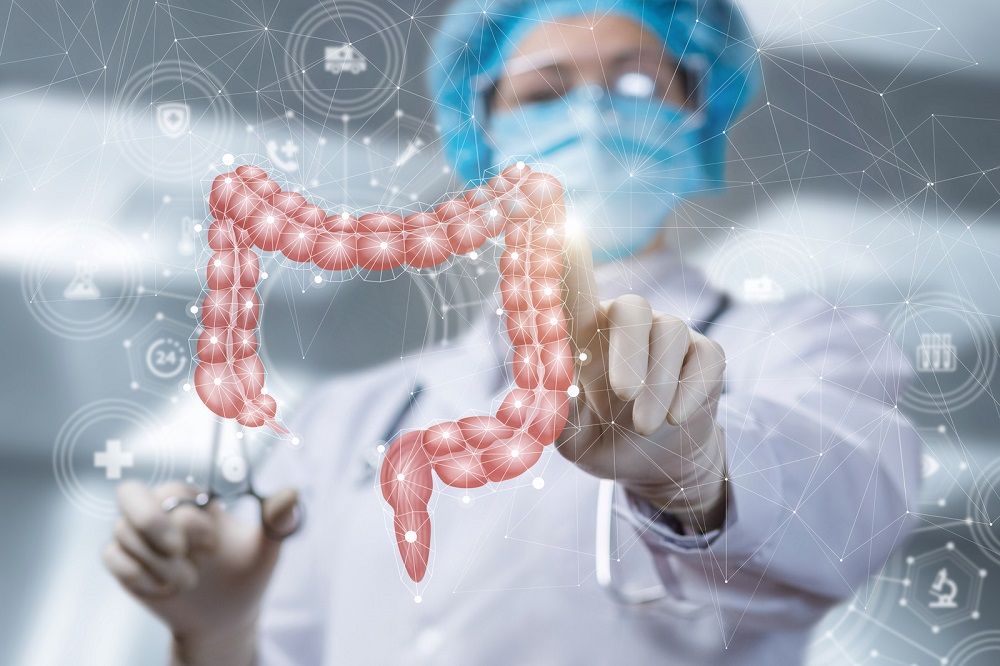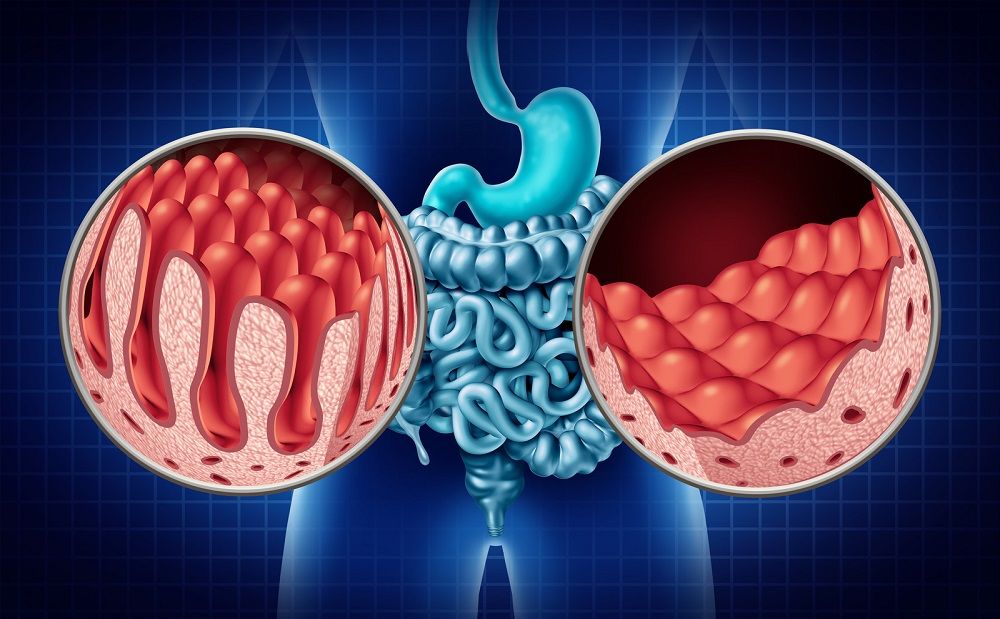 Conclusion
In conclusion, intestine surgeries have become an essential aspect of modern medical practice in India, addressing a wide range of intestinal issues. Advancements in medical technology, such as laparoscopic and laser surgeries, have allowed for safer and more efficient procedures. It is crucial for patients to be aware of the causes, diagnosis, and treatment options for intestinal problems, as well as the importance of postoperative care and prevention methods. By staying informed and actively taking steps to maintain gut health, individuals can reduce their risk of requiring such surgeries and promote overall well-being.
Don't let intestinal issues hinder your quality of life any longer. Choose Hyderabad Laser Surgery Hospital, a specialized center built exclusively for proctology surgeries, to minimize the risk of hospital-acquired infections. With over 30 years of experience, our expert doctors are here to provide you with the best piles treatment and intestinal surgery options. We prioritize your comfort and well-being, offering 24/7 doctor services, insurance acceptance, private AC rooms, and dedicated female doctors to ensure your needs are met. After your surgery, enjoy free post-surgery follow-ups to help you stay on track for a successful recovery. Take control of your health and contact us today to schedule a consultation at Hyderabad Laser Surgery Hospital.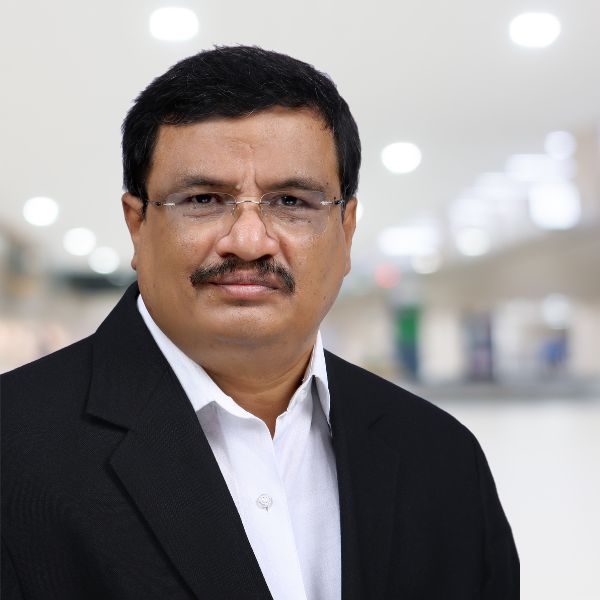 Dr. Galla Murali Mohan
MBBS ,MS,- General Surgery, FMAS, DMAS.
General Surgeon, Proctologist, Laparoscopic and Laser Surgeon. 32 Years of experience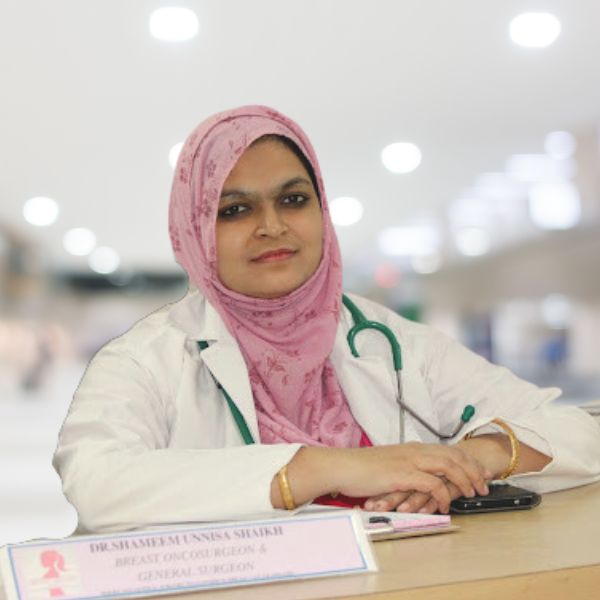 Dr. Shameem Unnisa Shaikh
MBBS ,MS – General Surgery.
General Surgeon, Proctologist, Laparoscopic and Laser Surgeon. 6 Years of experience.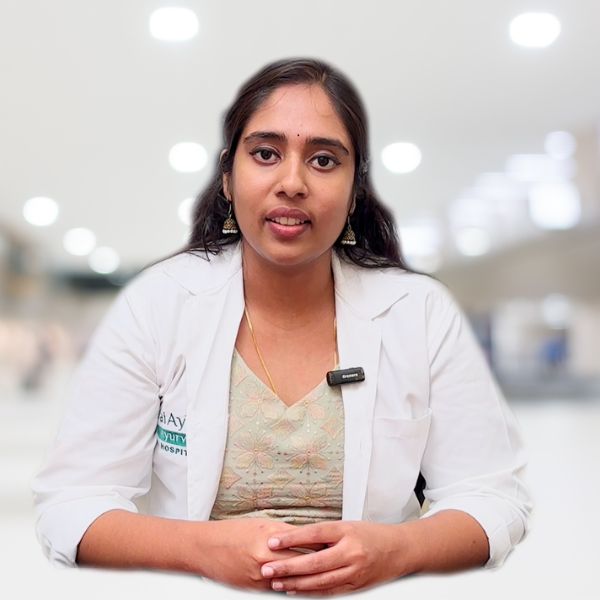 Dr. Swetha Suresh
BAMS – Ayurveda Nutrician Expert
A Life-Changing Experience with Intestine Surgery, I recently underwent a large intestine removal surgery at Hyderabad Laser Surgery Hospital, and I couldn't be happier with the results. The doctors were extremely knowledgeable and skilled in handling intestine surgeries, ensuring that I was comfortable and well-informed throughout the entire process. The private AC rooms provided a comfortable environment for my recovery, and the post-surgery follow-ups were a great support system. I am grateful to the hospital and its dedicated team for their exceptional care and expertise.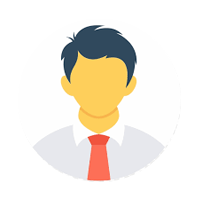 Swift Recovery after Small Intestine Surgery, I was diagnosed with a small intestine obstruction and needed immediate surgery. The doctors at Hyderabad Laser Surgery Hospital were quick to schedule me for a laparoscopic surgery, which allowed for a minimally invasive procedure and faster recovery. I was back on my feet in no time, and the 24/7 doctor service made me feel safe and well-taken care of during my stay. I highly recommend this hospital to anyone in need of intestine operations.
A Positive Experience with Intestine Removal Surgery, Hyderabad Laser Surgery Hospital is the place to go for intestine removal surgery. I had been suffering from severe digestive issues for years, and the experienced doctors at this hospital finally helped me find relief. Their female doctors made me feel at ease, and they were available around the clock to address any concerns. The entire process, from diagnosis to recovery, was smooth and professional. I cannot thank the hospital enough for their exceptional care and expertise in handling my large intestine surgery.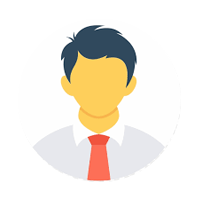 Frequently Asked Questions about Gallbladder Stones:
What is the most common cause of intestinal issues requiring surgery in India?
Diverticulitis, inflammatory bowel disease, and intestinal obstructions are among the most common causes of intestinal issues requiring surgery in India.
What is the role of laparoscopic surgery in intestine surgeries?
Laparoscopic surgery is a minimally invasive surgical technique that allows for faster recovery, reduced pain, and fewer complications compared to traditional open surgeries.
How can one prevent intestinal issues that may require surgery?
Maintaining a healthy diet, staying hydrated, exercising regularly, and managing stress are all essential factors in preventing intestinal issues that may require surgery.
What is the importance of postoperative care following intestine surgery?
Postoperative care is crucial in ensuring a successful recovery, preventing complications, and allowing the patient to return to their normal activities as soon as possible.
Are there any risks associated with intestine surgery?
As with any surgical procedure, there are potential risks involved, such as infection, bleeding, and complications related to anesthesia. However, modern surgical techniques and advancements in technology have significantly reduced these risks.
Subscribe Here

Unlock Exclusive Health Content and Offers: Subscribe and Join Our WhatsApp Group Today!